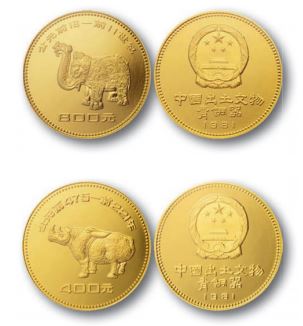 SPINK x TAISEI INTERNATIONAL NUMISMATIC AUCTION

Tokyo, 26th November 2017 30 years after the introductory Spink x Taisei auctions in Singapore in 1986 and Tokyo in 1988, Spink and Taisei resumed auctioning together in Japan. Given their historical long-standing relationship, which saw them running prestigious joint auctions while leading the development of the numismatic markets in Asia, reviving their partnership was a natural continuation for the 21st century.
The auction began with a signing ceremony and speeches from Mr. Oka, Chairman of Taisei Coins Corporation, and Olivier Stocker, CEO of Spink.
With only 301 lots, and a total hammer price of ¥ 59 811 600 Yens (USD 532,064), the sale was designed as a test in preparation for the main TICC official auction next April. It was conducted for the first time live online in Japanese, English and Chinese, attracting many local bidders and foreigners, and a selection of rare Japanese, Chinese, British, French and other World coins – ranging from early hammered coins to modern commemorative issues – were on offer. The second major auction will take place at the Tokyo International Coin Convention, the largest coin show in Japan, on 29th April 2018. These joint auctions provide a direct conduit to high-end Japanese collectors, which only the unique Spink x Taisei association can offer its world vendors, to the benefit of all Japanese and foreign coin lovers.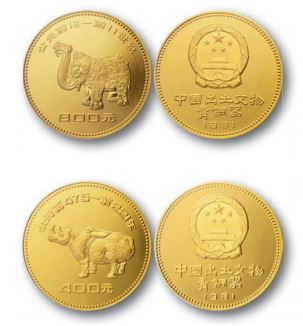 ANNUAL PHILATELIC SALE

Singapore, 28th October 2017 The annual philatelic sale took place on the 28th October at the Hilton Hotel in Singapore. As usual it was well attended with virtually all the major collectors in Singapore present, plus overseas collectors from Malaysia, Australia, New Zealand and the United Kingdom.
The morning session was the Yen Boon Swee Gold Medal Collection of Malayan Airmails. This proved very popular with many lots exceeding expectations. The majority of lots went to the locals but there was also spirited bidding on Spink Live from bidders in Australia, India and the UK. The afternoon session was the Stamps and Covers of South East Asia. Whilst it was a smaller offering than normal, there was still much to be sought after. India used in the Straits Settlements, Straits Settlements high values and King George VI die proofs, and the Malaysian Bird, Butterfl y and Orchid issues were all eagerly sought after.
In photograph, from left to right, are Choy Yang Yan, Tim, Richard Tan, Vincent Ong and Tan Ah Ee