Today, 11th July 2014, Spink completed an eventful three day Philatelic Collector's Series Sale that featured an award winning collection of Postal History, formed by Greg Francis, and exceptional Rhodesia issues from Cliff Wheatley.
The auction began with a fine selection from Great Britain, including over 70 lots of 1840 Penny Blacks, a wonderful group of Queen Elizabeth II errors and varieties with many rarities. Amongst highlights was a cover featuring a fine example of an 1840 1d. Black stamped with a crisp and upright blue Maltese Cross cancellation that realised £12,000 (Lot 1060) and a very fine example of an extremely rare £1 brown-lilac mint that achieved £16,800 (Lot 1149).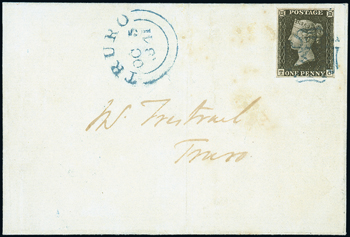 Lot 1060
Price Realised: £12,000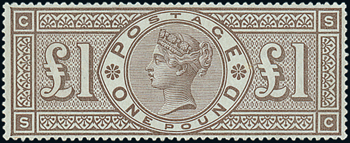 Lot 1149
Price Realised: £16,800
Spink then offered the Greg Francis award winning collection of the Postal History of the Province of Otago, New Zealand. Highlights included an 1858 large part entire to Sydney bearing an 1855 1d. blue paper pair that realised £5,760 (Lot 1336), and an impressive Cape of Good Hope 1863-64 1/- block of eight which sold for £4,560 (Lot 1684).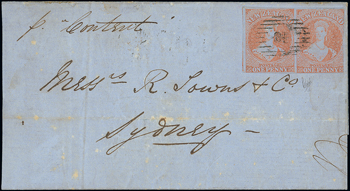 Lot 1336
Price Realised: £5,760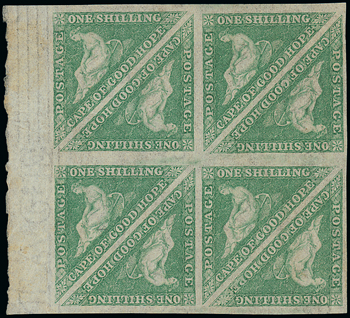 Lot 1684
Price Realised: £4,560
From the selection of exceptional Rhodesia issues collected by Cliff Wheatley was a pristine and attractive example of the iconic 1910-13 Rhodesia Double Head issue, which achieved £10,200 (Lot 2145)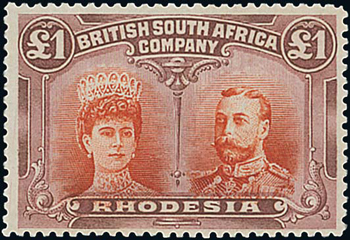 Lot 2145
Price Realised: £10,200
The auction concluded with Foreign Countries and Collections and Ranges, which included an exceedingly rare £1 green and red block of four with plate number "1" unmounted mint that realised £14,400 (Lot 2345), and a very rare 1863 St. Helena imperforate 6d. issue with surcharge omitted, which achieved £9,000 (Lot 2250)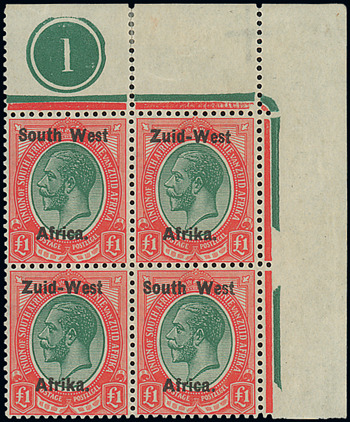 Lot 2345
Price Realised: £14,400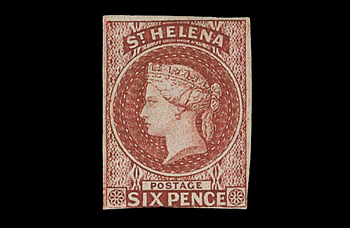 Lot 2250
Price Realised: £9,000
About Spink
Spink is the world's leading auctioneer of stamps, coins, banknotes, medals, bonds & shares, autographs, books and wine. Since its foundation in 1666, the Spink name has become synonymous with tradition, experience and integrity. Holder of royal warrants and numerous records for prices achieved at auction, Spink offers an unparalleled range of services to collectors worldwide. Headquartered in London, with offices in New York, Switzerland, Hong Kong and Singapore, Spink holds over 70 auctions a year. Catalogues can be accessed through the Spink website (www.spink.com) or via the Spink App for iPhone and iPad.
For Press Enquiries, Please Contact:
Ed Rivers
Advertising, Marketing & PR