On 15th, 16th and 17th of April, Spink London held its largest sale of World Banknotes.
The auction attracted buyers from around the World to bid on over 2,200 lots of issued notes, colour trials, composite essays, die proofs and specimens.
The three day sale featured collections from a variety of countries; impressive results from Iraq and Libya with many of the notes selling above estimate.
Spink Specialist Barnaby Faull, commented "The banknote market is in robust health, particularly in the Middle and Far East."
Among the highlights of the three day auction was lot 420, the extremely rare and unreleased proof of King Farouk from the Bank of Egypt which sold for £49,200. A World Record for an Egyptian Banknote at auction.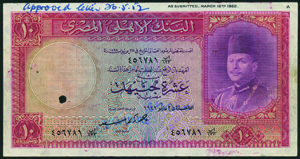 Lot 420
Realised Price; £49.200
Other noteworthy items of the collection included lot 1240, a1000 Norwegian kroner which sold for £31,200 and lot 1342, a 50 riyals from the Qatar and Dubai Currency Board, realising £14,400.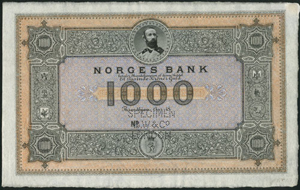 Lot 1240
Realised Price; £31,200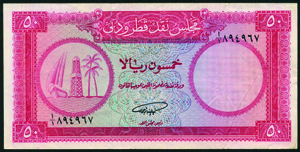 Lot 1342
Realised Price; £14,400
ALL PRICES STATED INCLUDE BUYER'S PREMIUM
ABOUT SPINK
Spink is the world's leading auctioneer of stamps, coins, banknotes, medals, bonds & shares, autographs, books and wine. Since its foundation in 1666, the Spink name has become synonymous with tradition, experience and integrity. Holder of royal warrants and numerous records for prices achieved at auction, Spink offers an unparalleled range of services to collectors worldwide. Spink is headquartered in London and holds over 70 auctions a year around the globe. All catalogues are available on our website and through our Spink App for iPhone and iPad.
For high resolution images please contact;
Ed Rivers