Spink London is thrilled to announce the sale of an important Battle of Britain group in their upcoming sale of Orders, Decorations, Campaign Medals and Militaria. The auction, which comprises of over 800 lots, will take place on 24 April 2014 at its London saleroom.
At the forefront of the sale are the decorations and medals awarded to Spitfire Ace, Air Commodore 'Ras' Berry (CBE, DSO, DFC and Bar), estimated at £80,000-£120,000. Berry was accredited with at least 14 victories in air combat and over 30 claims on enemy aircraft in 1940.
Lot 10
Estimated: £80,000 - £120,000
Born in Hull in 1917, Berry, a noted Battle of Britain pilot, shot down 3 German Messerschmitt 109s in one day. Planes continued to play a prominent role in his post-war career and his ongoing service saw him receive both the OBE (1946) and CBE (1965). Recognition of his significant contribution extended to being chosen as part of a select group to lead Sir Winston Churchill's funeral procession in 1965.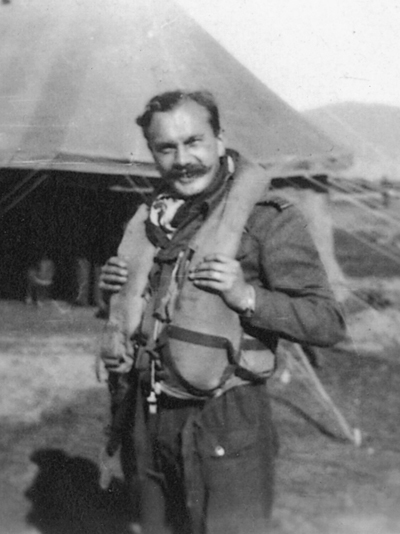 Alongside this lot are other rarities, including a gold Great War 1917 Albert Medal in Gold (Estimate: £5,000-£7,000), awarded to Lance-Corporal J Collins for gallantry in saving life on land - his actions prevented the death of two fellow soldiers. Despite nearly having his leg blown off by a primed grenade and undergoing 14 separate operations to remove shrapnel, he went on to play professional football for 15 years for Swansea Town AFC.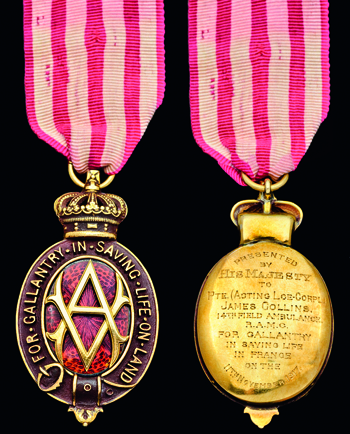 Lot 54
Estimated: £5,000 - £7,000
Oliver Pepys, Medal Specialist commented, "There are a number of impressive and well-earned medals in the auction, that are testament to the courage and gallantry of the recipients, and we expect significant interest in these lots."
With three medal sales held each year, scheduled for April, July and November, Spink's reputation in this sector is unequalled, providing expert insight, accurate valuations and achieving excellent prices.
Press Enquiries and High Resolution Images Please Contact;
Ed Rivers
Advertising, Marketing & PR
About Spink
Spink is the world's leading auctioneer of stamps, coins, banknotes, medals, bonds & shares, autographs, books and wine. Since its foundation in 1666, the Spink name has become synonymous with tradition, experience and integrity. Holder of royal warrants and numerous records for prices achieved at auction, Spink offers an unparalleled range of services to collectors worldwide. Headquartered in London, with offices in New York, Switzerland, Hong Kong and Singapore, Spink holds over 70 auctions a year. Catalogues can be accessed through the Spink website (www.spink.com) or via the Spink App for iPhone and iPad