On the 20th of March 2014, Spink China will hold an evening sale of 'Exceptional Spirits and Collectible Accessories'.
Starting at 6PM, 155 Lots of Whisky, Cognac and Armagnac from around the world will draw the attention of connoisseurs and collectors from across the globe.
Spink Specialist, Anna Lee, draws upon the connotations of the word spirit;
"There is certainly a beautiful connection between them and when it comes to old and rare whisky and cognac…there seems to be a spirituality in these old spirits that is beautiful to both taste and breath"
Highlights of the auction include lot 5, a 70cl hand blown lead crystal decanter filled with Glenfiddich ultimate, representing the pinnacle of Glendiffich's 125 years of experience distilled into an exclusive and rare expression. Aged for 38 years, the sublime single malt has a deliciously smooth expression and it is rich gold in colour.
Its beautiful flavour is reflected in its estimate of HK$70,000 - 80,000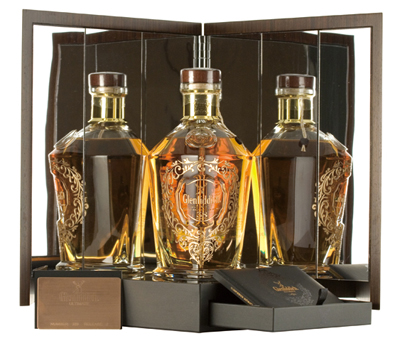 LOT 5
ESTIMATE - HK$70,000 - 80,000
Lot 25 is another key item within the sale that is worthy of paying attention to.
A 1946, 70cl Macallan within a wooden presentation box including authentication certificate.
Unusually, this was made with peated malt due to the high post-war prices of coal, which coincidentally resulted in becoming one of the greatest Macallans ever released.
Estimated HK$70,000-100,000, it is one of the most valuable malts up for sale.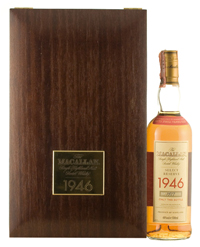 LOT 25
ESTIMATE - HK$70,000 - 100,000
In the latter part of the auction, Spink China is offering lot 117, "Timeless" by Hennessy. A limited edition 70cl Baccarat bottle, 43.5%, it showcases the company's past and outward look onto the future. Blended from 11 finest vintages of the 20th Century and overseen by master blender Yann Fillioux, this item is truly a stunning cognac.
Luminous gold in colour with aromatic bouquet of floral and fruit aromas it has a very harmonious combination with good length on the palate.
Alongside of this beautiful nectar, Spink is also giving the winning bidder a once in a lifetime invitation for two to spend a night at the Chateau de Bagnolet as Hennessy's guests. This includes a private and personalised tour of the company's cellars to sample the rarest and most exceptional of Hennessy's eaux-de-vie.
With an estimate of HK$150,000-200,000, this item is truly one to watch.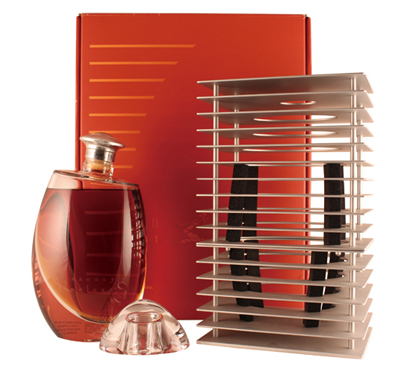 LOT 117
ESTIMATE - HK$150,000-200,000
___________________________________________________________
ABOUT SPINK
Spink is the world's leading auctioneer of stamps, coins, banknotes, medals, bonds & shares, autographs, books and wine. Since its foundation in 1666, the Spink name has become synonymous with tradition, experience and integrity. Holder of royal warrants and numerous records for prices achieved at auction, Spink offers an unparalleled range of services to collectors worldwide. Spink is headquartered in London and holds over 70 auctions a year around the globe. All catalogues are available on our website and through our Spink App for iPhone and iPad.
For high resolution images please contact;
Ed Rivers