Spink's London auction room has this week played host to four notable sales that have achieved excellent results for a wide range of philatelic rarities. These four strong collections featured items that attracted bidders both old and new, making for an eventful few days and enduring interest in the room.
A high number of bidders also joined us over the phone for these sales, with many more bidding live online via Spink Live, which continues to bring in new global attention.
We are proud to announce that Tuesday's Stamps of Bermuda, a collection formed by Dr. the Hon. David J. Saul, featured among its highlights a new world record for an imperforate unused Penny Rose Red. This follows another Bermudian item from David J. Saul's collection that fetched a world record price at Spink earlier this month.

Lot 29
Price Realised: £72,000
Other highlights of the sale include the Postmasters' stamps from Hamilton, and the Queen Victoria 1874 Three Pence Provisionals.

Lot 2
Price Realised: £102,000

Lot 3
Price Realised: £144,000

Lot 4
Price Realised: £69,600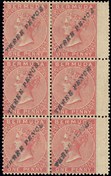 Lot 56
Price Realised: £78,000
On Wednesday, Spink held Part III of the award-winning "Medina" collection of India, a fantastic sale that demonstrated once again the strength in the Indian market which continues unabated. Part IV will be held in early 2014.

Lot 1014
Price Realised: £7,200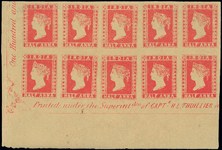 Lot 1016
Price Realised: £27,600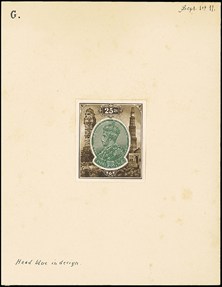 Lot 1099
Price Realised: £6,600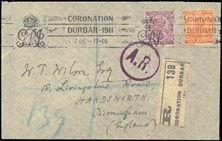 Lot 1135
1911-12 Coronation Durbar Collection
Price Realised: £12,000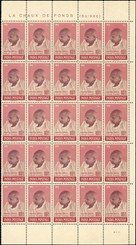 Lot 1140
Price Realised: £9,000
The Medina Collection was followed in the afternoon by an impressive collection of Important British Empire Revenues, essays, proofs, issued stamps and documents. Among the many items that exceeded their estimates during this sale was possibly the most sought-after treasure of Revenue philately, the £100 Kenya and Uganda 1922-27 block of four.

Lot 1623
Price Realised: £10,200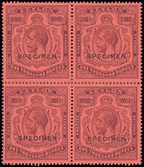 Lot 1533
Prince Realised: £4,560

Lot 1599
Price Realised: £5,760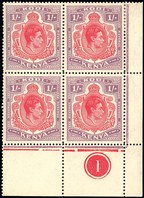 Lot 1637
Price Realised: £4,200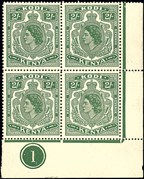 Lot 1639
Price Realised: £3,600
Our week of stamp sales was rounded off with the J.B. Bloom Collection of South Africa, which until today's auction had been hidden from the market for over twenty years. A number of gems stood out in this successful sale, many of them surpassing their estimates by thousands.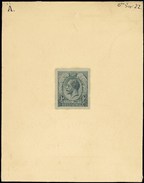 Lot 2060
Price Realised: £7,800

Lot 2072
Price Realised: £18,000

Lot 2114
Price Realised: £9,600

Lot 2156
Price Realised: £10,800
Lot 2194
Price Realised: £6,240
Speaking of the week's achievements, stamp specialist David Parsons said "the results achieved in this week's series of stamp auctions fully demonstrates the continuing in-depth strength in the philatelic market, and Spink's position in it".
For further press information, please contact: Eleanor Ball, Email: [email protected] or Telephone: +44 (0)20 7563 4009. All images copyright Spink.
Click here for more information on Spink Chairman and CEO Olivier D. Stocker