On 22 October, some of the rarest Bermudan stamps on the market will go under the hammer in Spink's London auction room.
This wonderful collection, formed by Dr. the Hon. David Saul, former Premier and Minister of Finance of Bermuda, contains many remarkable items. The sale will begin with a Crowned Circle from Hamilton and then has no less than four of the Postmasters' stamps, the most notable being Perot's first issue examples in both red and black.

Lot 2
The Postmasters' Stamps, W.B. Perot's First Issue at Hamilton, 1848 1d.
Estimate: £80,000-100,000

Lot 3
The Postmasters' Stamps, W.B. Perot's First Issue at Hamilton, 1853 1d.
Estimate: £100,000-120,000

Lot 4
The Postmasters' Stamps, W.B. Perot's Second Issue at Hamilton, 1853 (1d.)
Estimate: £60,000-70,000
Highlights also include a fine array of later Queen Victoria issues including blocks of six and four of the 1874 3d. on 1d. Provisionals.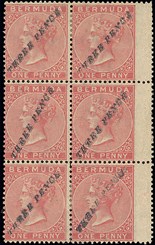 Lot 56
1874 Three Pence Provisionals, "THREE PENCE" in fancy Italic Capitals with plain "P" in "PENCE" on 1d.
Estimate: £50,000-60,000

Lot 29
1865-1903 Government Issue, Perforated One Penny
Estimate: £40,000-50,000
The above is almost certainly the finest surviving example of this very rare stamp, with only two unused examples recorded.
The 20th Century is represented by important groups of both King George V and VI high values featuring a wonderful group of the popular head and frame plate varieties associated with these stamps.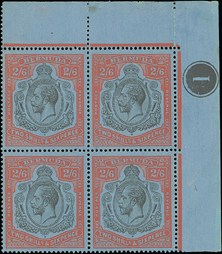 Lot 230
Estimate: £2,500-3,000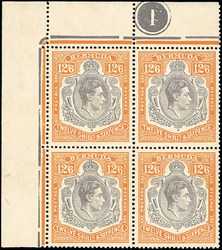 Lot 400
Estimate: £1,500-2,000
The sale will conclude with Queen Elizabeth issues featuring some important errors.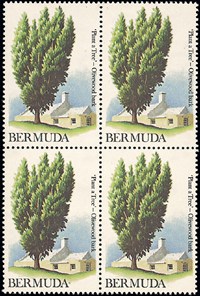 Lot 479
Estimate: £3,000-3,500
David Parsons, specialist in charge of the sale, said "this is the most important sale of Bermuda to be offered since the collection of Morris Ludington, which was sold by Spink in 1999."
This sale marks the beginning of a week of stamp sales at Spink, which will continue with the "Medina" collection of India Part III, Important British Empire Revenue Stamps, and the J.B. Bloom Collection of South Africa.
For further press information, please contact: Eleanor Ball, Email: [email protected] or Telephone: +44 (0)20 7563 4009. All images copyright Spink.
Click here for more information on Spink Chairman and CEO Olivier D. Stocker